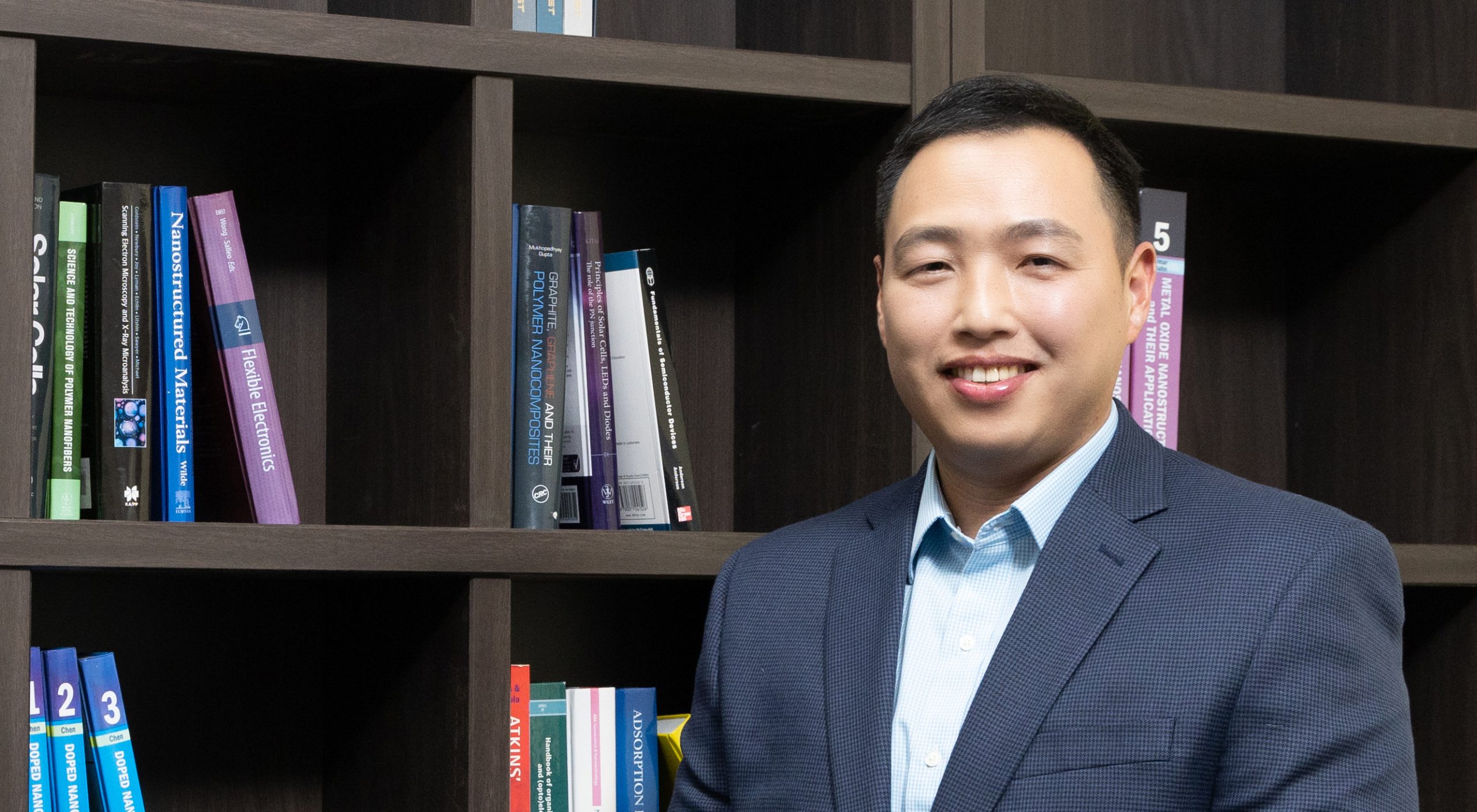 이메일

연구실

제1공학관(102동) 601-6호

웹사이트

연구주제

나노소재 과학 및 공학 연구

Star Library
NSE는 맞춤형 나노소재 합성 및 3D 프린팅을 통해 다차원 아키텍쳐형 소재 및 시스템 개발을 연구하고 있습니다. 이를 위해서 다양한 기능성을 가지는 나노 소재의 합성 기술을 연구함은 물론 새로운 3D 프린팅 공정 기술을 개발합니다. 궁극적으로 다차원 아키텍쳐 소재의 전자 및 에너지 분야 응용을 탐구합니다.
– Curriculum Vitae
2022.09-Present: Professor, UNIST

2014.02-2022.08: Assitant & Associate Professor, UNIST

2012.04-2014.01: Postdoctoral Researcher, Department of Chemistry, University of Chicago.   
– Academic Credential
2017: Integrated M.S. and Ph.D. Interdisciplinary of Nanoscience and Technology. Seoul National University

2005: B.S. Applied Chemistry, Seoul National University
– Research  Keywords and Topics
Nanoparticles, 3D printing, Thermoelectrics, Thin films, Solution process, Electronic devices.
– Publications (selected)  
"Generalised optical printing of photocurable metal chalcogenides" 
Seongheon Baek, et al. Nature Commun. 2022, 13, 5262.
"Direct ink writing of three-dimensional thermoelectric microarchitectures"
Fredrick Kim, et al. Nature Electronics 2021, 4, 579-587.
"Cu

2Se-based Thermoelectric Cellular Architectures for Efficient and Durable Power Generation

"  
Seungjun Choo, et al. Nature Commun. 2021, 12, 3550.
Composition change-driven texturing and doping in solution-processed SnSe thermoelectric thin films
Seung Hwae Heo, et al. Nature Commun. 2019, 10, 864.
Fredrick Kim, et al. Nature Energy 2018, 3, 301-309.
– Awards/Honors/Memberships
2021: Member, Young Korean Academy of Science and Technology (Y-KAST) (2022-2024)

2019: UNIST Rising-Star Distinguished Professor (2019-2022)

2019: UNIST Outstanding Faculty Award 2018