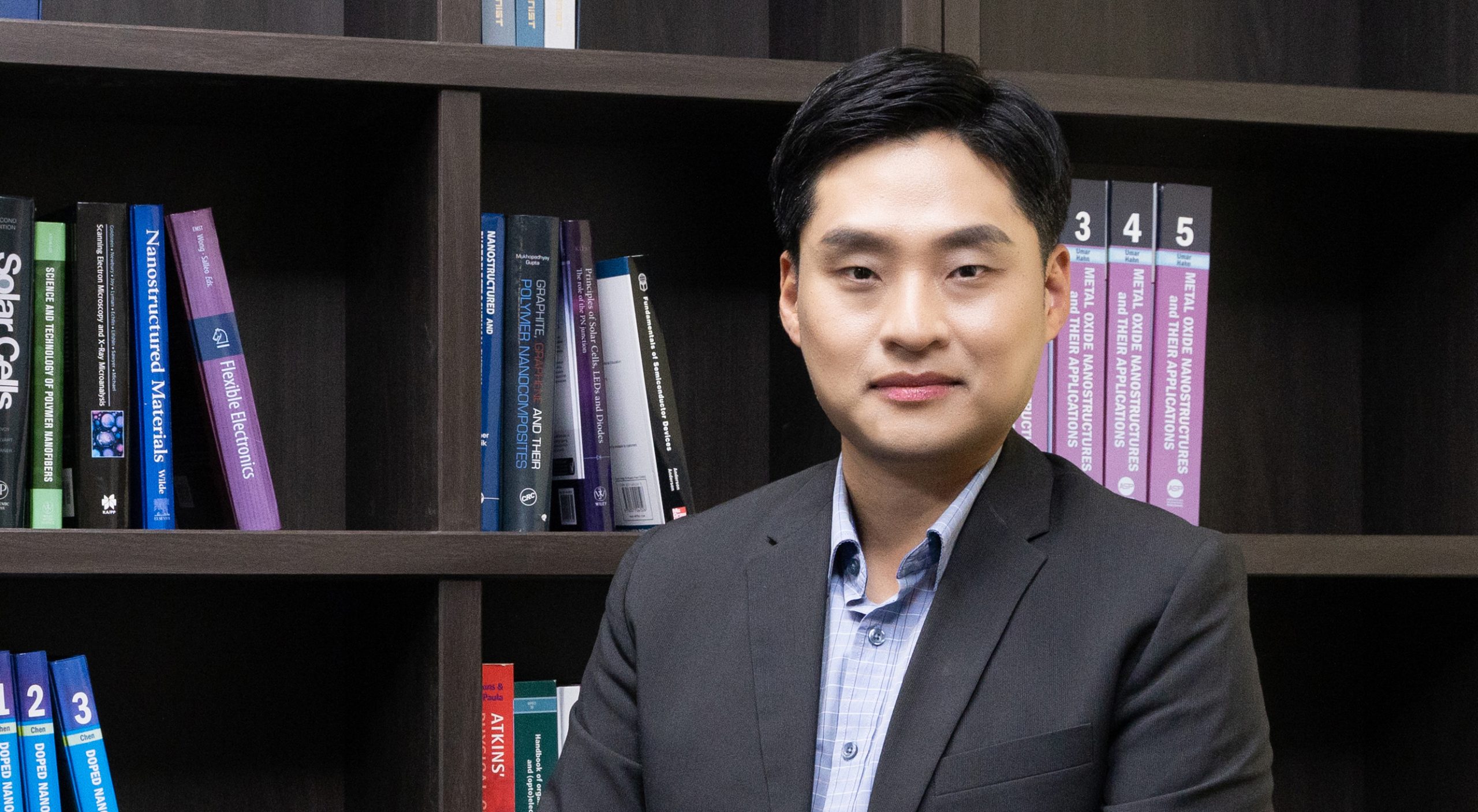 Research Areas
스마트 프로그래머블 소재
이메일

연구실

제1공학관(102동) 601-1호

웹사이트

연구주제

생명공학소재 연구

Star Library
생명공학소재 연구실에서는 다양한 생명 현상을 연구하고 의생명공학용 장치 개발을 위해서는 생체적합성 고분자 기반 소재를 다양한 스케일로 제작할 수 있는 기술이 중요합니다. 본 연구실에서는 나노 및 마이크로단위 공정법(전기방사, 미세유체, 3D 프린팅 등)을 사용하여 다양한 고분자 기반 소재를 개발하고, 이를 조직공학, 약물전달, 바이오센서 등의 생명공학 분야 에 적용하는 연구를 진행하고 있습니다.
– Curriculum Vitae
2019 – present: Associate Professor, UNIST 

2014-2019: Assistant Professor, UNIST

2012-2014: Research Fellow, Brigham and Women's Hospital, Harvard Medical School
– Academic Credential
2007 – 2011: PhD in Chemistry, University of Illinois, Urbana-Champaign

2001 – 2007: BS in Chemistry, Korea Advanced Institute of Science and Technology
– Research  Keywords and Topics
 Biopolymer, Biomaterials, Nanocomposite, Tissue Engineering, Drug Delivery
– Publications (selected) 
"Multiscale engineering of nanofiber-aerogel composite nanogenerator with tunable triboelectric performance based on multifunctional polysuccinimide" M. Kim et al.

Small.

2022

, 18, 2107316

"Synergistic control of mechanics and microarchitecture of 3D bioactive hydrogel platform to promote the regenerative potential of engineered hepatic tissue" S. Kim et al.

Biomaterials

2021

, 270, 120688

"Mechanotopography-driven design of dispersible nanofiber-laden hydrogel as a 3D cell culture platform for investigating tissue fibrosis" S. Kim.et al.

Adv. Healthc. Mater.

2021

, 10, 2101109.

"Complex tuning of physical properties of hyperbranched polyglycerol-based bioink for microfabrication of cell-laden hydrogels" J. Hong,

Adv. Funct. Mater.

2019

, 29, 1808750.
– Awards/Honors/Memberships
2022 – present: Associate Editor, Frontiers of Bioengineering and Biotechnology

2022: MEDIPOST Young Scientist Award, Korea Tissue Engineering and Regenerative Medicine Society

2020: PHI BIOMED Young Investigator Award, Korea Society of Biomaterials